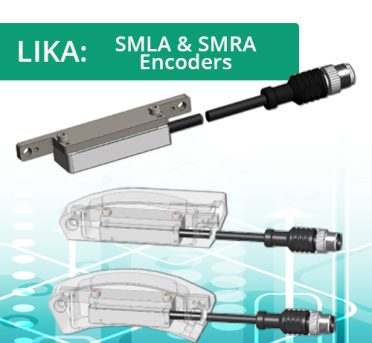 LIKA Redesigned SMLA and SMRA Encoders
LIKA SMLA and SMRA Series Encoder has been redesigned, both inside and out to become SMRA2. One single product can now be paired with a variety of scales, arcs and rings. It now also offers increased resolution with additional Sine-Cosine output signals.
The new SMRA2 encoder also provides additional Sine-Cosine signals with differential 1 Vpp format for speed feedback.
Features:
• Ideally suited for arcs, curved segments, and rings
• More compact and still mechanically compatible with previous generation
• SSI and BiSS interfaces with additional Sine-Cosine signals
• Resolution up to 20 bits
• IP68 protection
See the Lika products here.
More information to come.