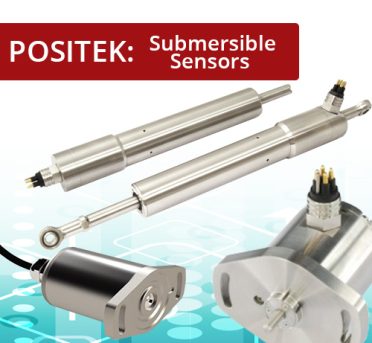 Positek Waterproof position sensors for Submersible applications.
Positek produces a range of high-accuracy position sensors designed for submersible applications.
Positek's submersible position sensors are constructed with grade 316 stainless steel with a sealing of up to IP68 350Bar (3500 MSW) and offering reliability to the user over alternative technologies such as submersible LVDT, RVDT or Potentiometers.
As with every position sensor that Positek supplies, their submersible position sensor solutions employ non-contact technology to ensure the highest levels of accuracy and reliability, even when underwater. Every submersible sensor within our range therefore operates without wear to the sensing parts, and boasts an extremely low failure rate.Th
Their submersible position sensors are used in a wide variety of marine applications such as oil exploration, UAV, water flow gates and tidal generation systems.
With a far greater life expectancy to a waterproof potentiometer and no change in performance over time the Positek submersible range is the first choice in sensing technologies.